DISCOVER THE SCIENCE OF
NATURAL PAIN RELIEF
In this free guide, you'll learn the proven combinations
of ingredients that give you fast, long-lasting relief.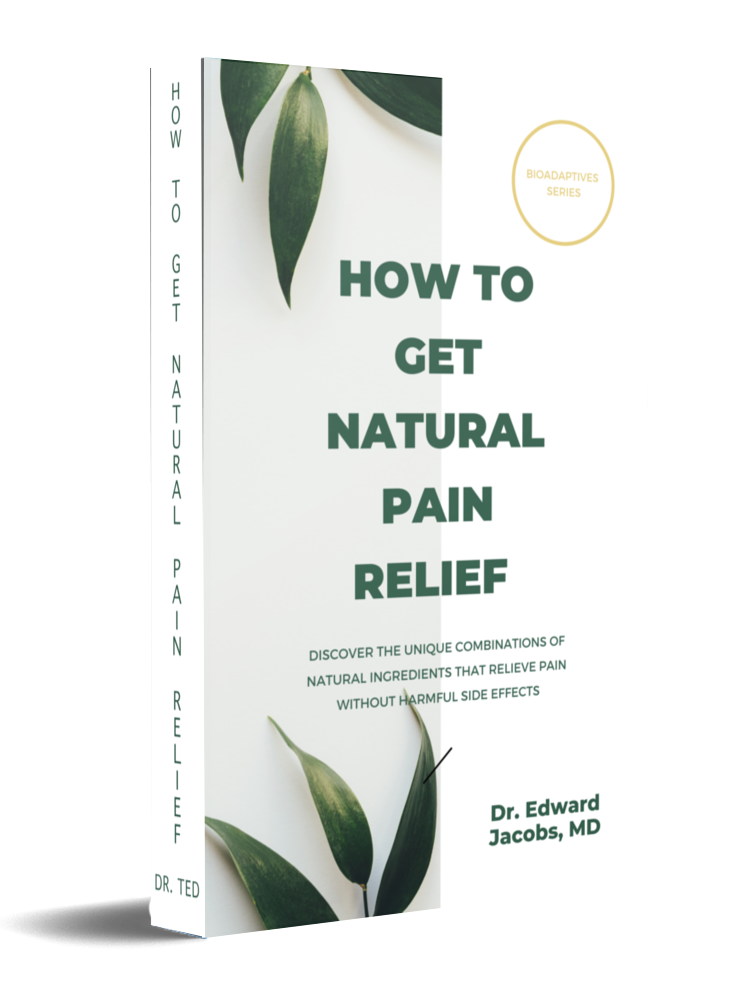 Understand the difference between neuropathic and inflammatory pain
Learn how to talk about your pain with your doctor
Get in-depth information on both pharmaceutical and natural treatments so you can choose what's right for you
Formulations to Improve Pain Relief
Did you know that combining certain natural botanicals can result in powerful anti-inflammatory and antioxidant pain-relieving benefits?
Avoiding Unwanted Side Effects
Did you know that everyday pain relievers like aspirin, acetaminophen, and ibuprofen can also have undesirable effects?
Boost Your Immunity to Relieve Pain
Did you know that when you have a strong immune system you can actually experience less pain every day?
More and more people are finding that the self management of their own health has the best chance for success.  The simple reason for this is that the most important contribution to general health is the pursuit and achievement of a healthy lifestyle.  It's that simple and it doesn't have to be complicated. Download the guide to answers to many of your questions…and others you might not have thought of before!
ABOUT DR. TED
THE AUTHOR
MD, Harvard Medical School
Dr. Edward E. Jacobs, Jr. (Dr. Ted), a graduate of Princeton University and Harvard Medical school, is a biotechnology consultant with over 25 years experience in biopharmaceutical and medical device development, as well as, 35 years of teaching and direct patient care. Dr. Ted has participated in drug development process from discovery through animal and human studies, including regulatory support for FDA and international regulatory affairs, strategic planning and investor relations.
Dr. Ted has extensive clinical operations experience, having executed more than 15 human trials in the US, Europe, Eastern Europe, and the Republic of South Africa. He has also served as a medical monitor and liaison for clinical investigators involved with international trials with responsibility for regulatory compliance.
In his research, Dr. Ted has made original observations in the field of artificial blood, tissue oxygenation therapy and water modification. His current focus is on natural products for human and animal use, anti-aging strategy, and primitive cell biology. He is an author of more than 40 scientific publications and is the holder of four patents.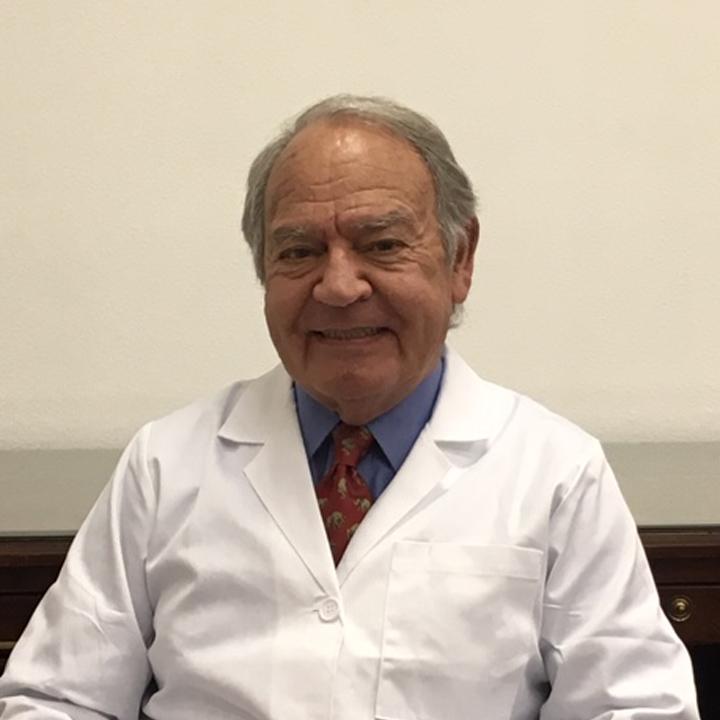 COMPLEX IDEAS MADE SIMPLE
Dr. Ted knows how hard it is to understand complicated medical ideas. He gives simplified explanations to help remove the mystery. The information in Dr. Ted's Guide books and Podcasts is designed to let everyone feel satisfied and informed.
LEARN FROM Dr. TED
" Good Health is the result of Balance in the Body and in the Mind.  The Natural way to achieve Good Health is to follow a Healthy Lifestyle which provides the right energy and avoids harmful threats.  Supplements from Nature have a long, successful history of promoting the Balance needed for Good Health."
UNDERSTAND THE FACTS
Dr. Ted's non-technical yet scientifically-rich way of explaining pain relief in the human body is a great comfort to his patients. You have the chance with this guide to enjoy the same experience as his patients…as if you were sitting beside him in the doctor's office, asking him your questions and hearing his thorough and caring replies. 
"I regularly suffer from very severe debilitating migraine headaches and have experienced them for more than a year.  I have been to a host of specialist doctors and taken a variety of tests in order to get prescribed medicines.  There was no kind of remedy – the max drugs would normally not even take the edge off the pain. Nothing had worked at all until recently.    Finally, I received a sample of PluriPain™ to try.  When I suffered the next major headache, I took the new PluriPain™, and within an hour the debilitating edge of the pain was gone such that the remaining headache was acceptable.  Within another hour or so the headache was essentially gone due to the PluriPain™. It is such a relief to know that a solution is at hand."
"I just had a great experience with the product, I suffered a pretty bad bout of back spasm and stiffness due to my lower back seizing up and 'locking' on me, haven't had that happen to that degree in quite some time, I took eight capsules and within a short time period at work I was able to continue without the pronounced discomfort I had been going through, by the time I got to treatment in the late afternoon I was able to receive physio without the accompanying level of inflammation related pain id normally have – great stuff!"
Want to Get Started Right Away with the Pain-Relief Product Dr. Ted Recommends?
When it comes to naturally-formulated pain relievers, Dr. Ted recommends Pluripain because it gives effective, fast acting, and long lasting pain relief and avoids  undesirable , harmful effects of some pharmaceuticals
Ingredients you can trust
Fast, effective, and long-lasting
FREQUENTLY ASKED QUESTIONS
Below are some of the most common questions from our customers:
Can Pluripain® be taken more than once a day?
Yes. Although one serving of PluriPain® per day is usually all that is required to relieve Pain for most people, additional servings may be taken up to every eight hours. 
Why am I advised to take four capsules of Pluripain®?
Four capsules of PluriPain® is the recommended serving size for adults.  However, some people find that as few as one or two capsules is sufficient and some require a seving size of up to six.
Why do some natural supplements seem to have no effect on my health?
The effectiveness of a dietary supplement is largely dependent on the quality and the dose of each ingredient.  All of the natural supplements sold by Bioadaptives, Inc., including PluriPain® , are scientifically formulated  and composed of carefully selected, superior quality ingredients blended at the most effective dose.
Does Pluripain® give relief for every kind of Pain?
Consumers, especially those with various injuries, infections, premenstrual cramps,  headaches, arthritis, and most other inflammatory conditions, report that  PluriPain®  gives effective pain relief  95% of the time.  Some neuropathic causes of pain, like shingles – a viral infection of the sensory nerves – may be less responsive to PluriPain®. 
Does Pluripain® have the same side effects as NSAIDs?
No.There have been no reports of any harmful effects related to PluriPain®. By contrast, according to the warnings found on the labels of non-steroidal anti-inflammatory drugs (NSAIDs), the unwanted effects of NSAIDs include, gastric bleeding and ulceration, heart attack, stroke, kidney and liver toxicity. 
Can Pluripain® be taken with other supplements and pharmaceuticals?
Yes. There have been no reports of any interactions between other supplements or drugs.  PluriPain® should not be used by people who are pregnant, lactating or who are allergic to any of the ingredients.
Is there anyone who shouldn't take Pluripain™?
PluriPainTM should not be used by people who are pregnant, lactating or who are allergic to any of the ingredients.
GET IN TOUCH!
If you have further questions, please feel free to contact us.
Email Address
contact@naturalgreenliving.com