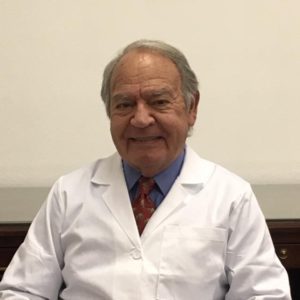 Dr. Ted Jacobs
Dr. Edward E. Jacobs, Jr., a graduate of Princeton University and Harvard Medical school, is a biotechnology consultant with over 25 years experience in biopharmaceutical and medical device development, as well as, 35 years of teaching and direct patient care. Dr. Jacobs has participated in drug development process from discovery through animal and human studies, including regulatory support for FDA and international regulatory affairs, strategic planning and investor relations.
Dr. Jacobs has extensive clinical operations experience, having executed more than 15 human trials in the US, Europe, Eastern Europe, and the Republic of South Africa. He has also served as a medical monitor and liaison for clinical investigators involved with international trials with responsibility for regulatory compliance.
After surgical training at the Massachusetts General Hospital, Boston, Dr. Jacobs held research positions in cardiac surgery at the National Heart, Lung and Blood Institute, Bethesda, Maryland, and in epidemiology at Saint Thomas' Hospital Medical School, London. He was awarded the Diploma Licentiate Medicine and Surgery Society of Apothecaries (LMSSA), London. Upon completion of otolaryngology residency at the Massachusetts Eye and Ear Infirmary, Dr. Jacobs continued as an Assistant Clinical Professor at Harvard Medical School, combining teaching with clinical practice and research. He has also served on the Scientific Advisory Board of the Armenise-Harvard Foundation and the Publications Committee for the New England Journal of Medicine.
Scientifically, Dr. Jacobs has made original observations in the field of artificial blood, tissue oxygenation therapy and water modification. His current focus is on natural products for human and animal use, anti-aging strategy, and primitive cell biology. He is an author of more than 40 scientific publications and is the holder of four patents.
Click on any of the topics below to Ask Dr. Ted, and you will be directed to the webpage of that topic.